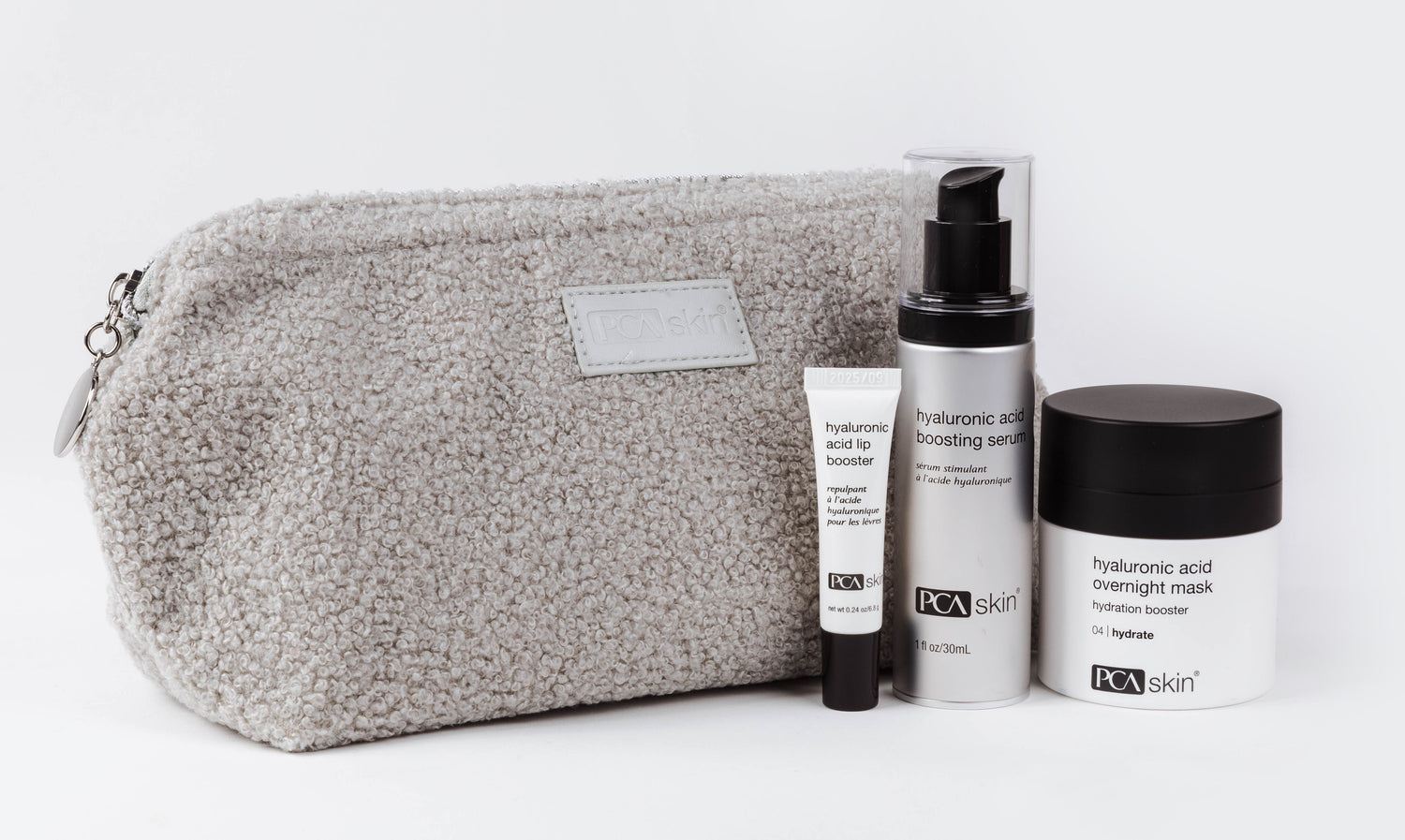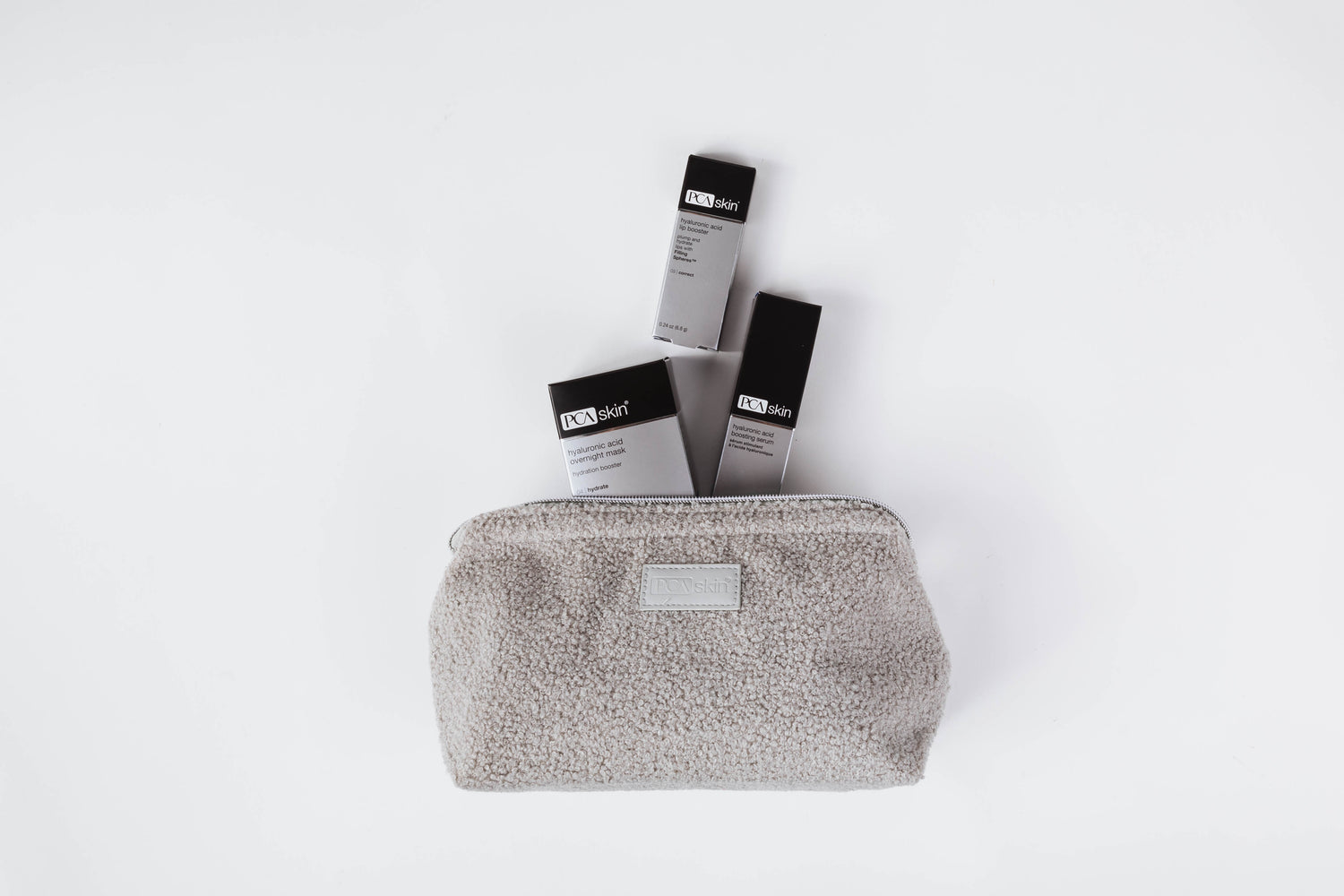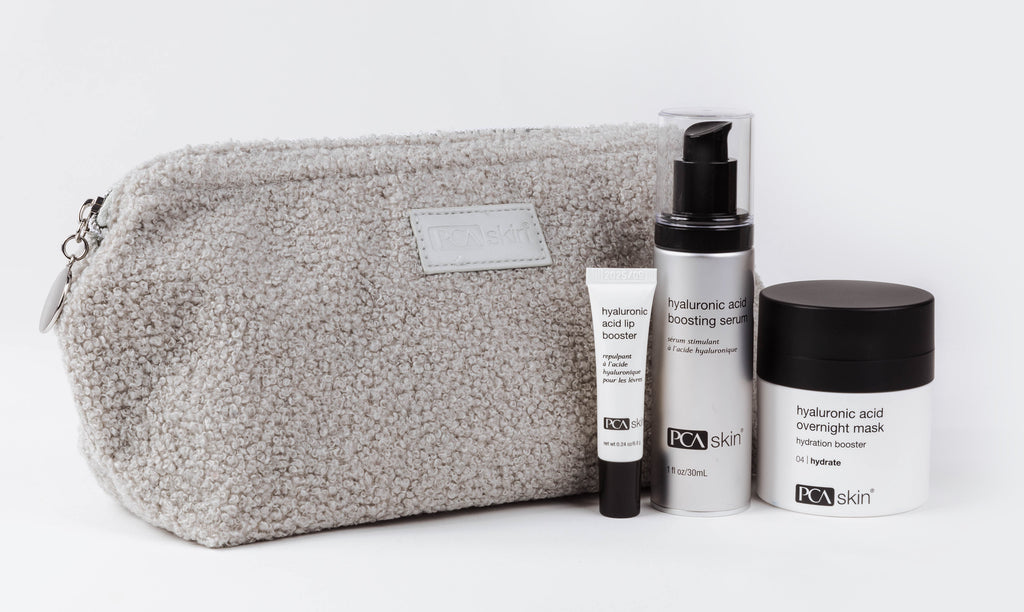 On Sale
HA Collection 2023
Quench your skin with the ultimate hydrating winter must-haves, or gift the power of hyaluronic acid to a loved one this Christmas.
Our hyaluronic acid heroes all is a gorgeous bundle with an exclusive new cosmetic bag design. This kit contains;
Hyaluronic Acid Boosting Serum Full Size 30ml - Plump and firm skin through increased hydration with this advanced hyaluronic acid formulation. This smoothing blend provides deep, long-lasting hydration on three levels: on the surface, deeper in the skin and by increasing the skin's own hyaluronic acid production.
Hyaluronic Acid Overnight Mask Full Size 51g - A blend of corrective ingredients boosts skin radiance and luminosity while enhancing the skin's natural regeneration process. Additional natural extracts calm and soothe to encourage deep, restful sleep.
Hyaluronic Acid Lip Booster Full Size 6g - This daily-use product with advanced peptides and hydrators instantly plumps, softens and moisturises lips while reducing the appearance of lip lines. Get instantly fuller lips without irritation.
Complementary Cosmetic Bag