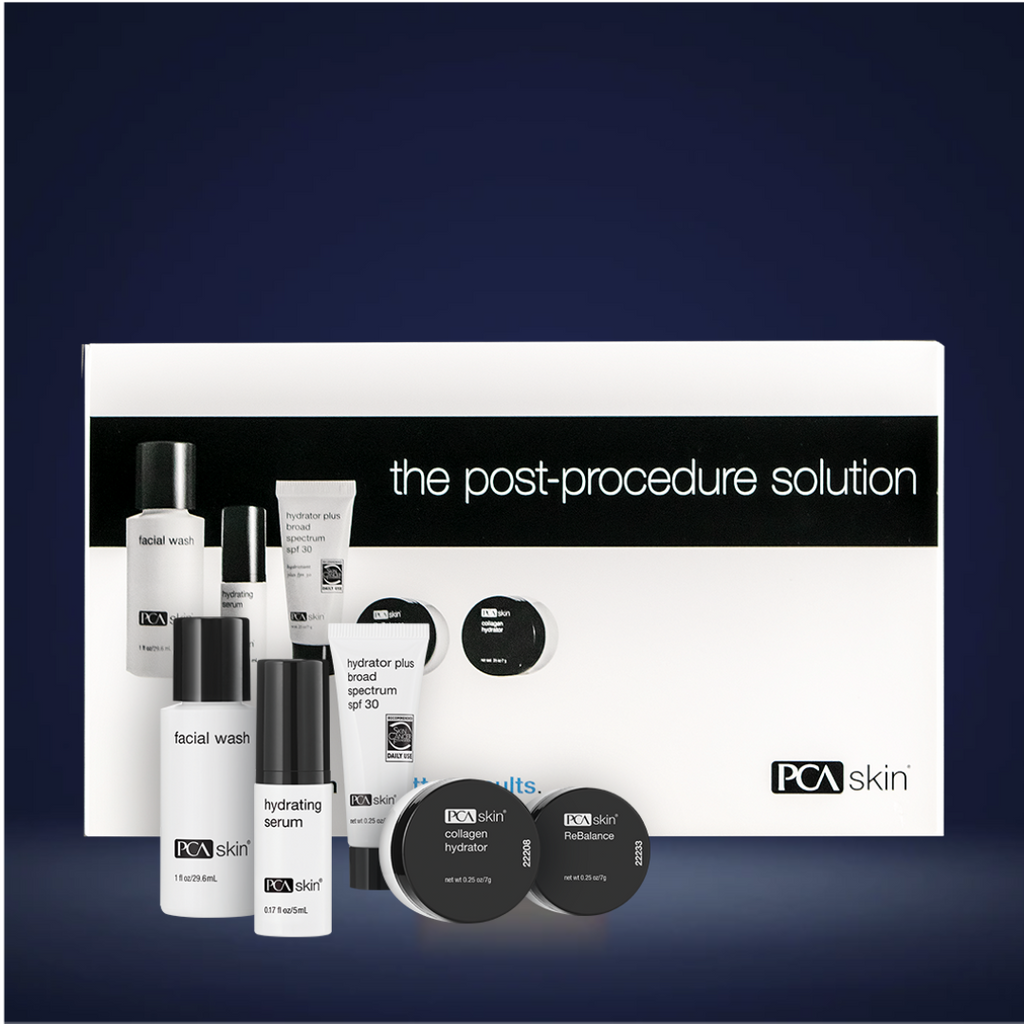 On Sale
Post Procedure Solution Kit
Advanced skin-strengthening solutions, results you can trust.
Looking to level-up your basics?
Traveling Soon, with hand luggage only? 
Need to prepare your skin before an in-clinic treatment?
Need to look after your skin after an in-clinic treatment?
This skin kit will protect, hydrate and nourish a normal to dry skin or a compromised skin after professional treatments when the fresh new skin is exposed at the surface. We've hand selected our best selling skin-strengthening products to use for up to ten days. 
Kit Contains:
Facial Wash Trial Size- A gentle cleanser that removes makeup, oil, dirt and environmental impurities.
Hydrating Serum Trial Size- Formulated using components of the skin's natural moisturising factor (NMF), this blend combines antioxidants and humectants with biocompatible hydrators that provide important hydration.
Rebalance Trial Size- A nourishing, light moisturizer that hydrates, calms and soothes normal to sensitive skin.
Collagen Hydrator Trial Size- Multiple rich moisturising ingredients hydrate, soothe and smooth the skin.
Hydrator Plus Broad Spectrum SPF30 Trial Size- A nourishing moisturiser and sunscreen specifically formulated with moisturising key ingredients for dry or dehydrated skin.
Check out the ingredients for each trial size on their product pages here:
Facial Wash Hydrating Serum Rebalance Collagen Hydrator Hydrator Plus Broad Spectrum SPF30